a.k.a. Mourning Routine
ONE-HOUR TV SERIES PROJECT
Created and developed by Emilio Audissino
(under development: Pilot Script + Springboards + Series Bible)
Nicolette "Nick" Sharpstein is a brilliant young woman with a dream: to become a Homicide Detective, but her progression in the 1930s NYPD is hindered by prejudice. Exasperated, she resigns and gets a P. I. license. But the private sector is similarly sexist. Until the day Nick finds out that she has the gift of seeing ghosts, and decides to apply her investigative talents to the paranormal – with the (unsolicited) assistance of Cal Benedetto, the ghost of a 1920s Italian-American bootlegger, and the advice of her father, Dr. Samuel Sharpstein, a Religious Studies scholar at Columbia. Specifically, clients seek Nick to investigate the reason why a particular spirit has not yet crossed over into the afterlife, and to devise a solution to the problem. No séances, magic, or proton guns: just astute investigative work. Teaser from the Pilot Script: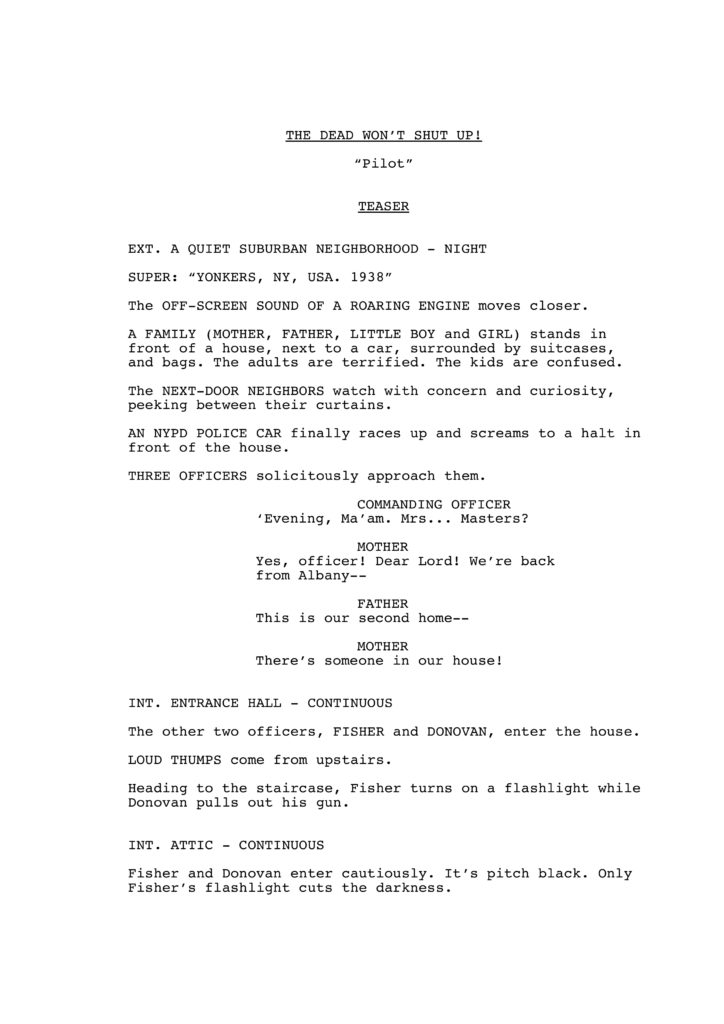 Copyright: Emilio Audissino 2019
Deposited: WGAw 1949848 / #2003668
Copyright Registered: US Copyright Office, PAu003942707 / PAu003983840
All Rights Reserved.
---
---
"La Stampa", 3 September 2019